Pedro Pedro - Why Should We Steal A Cow
PEDRO PEDRO
WHY SHOULD WE STILL A COW?
16 Mar 2018 to 31 Mar 2018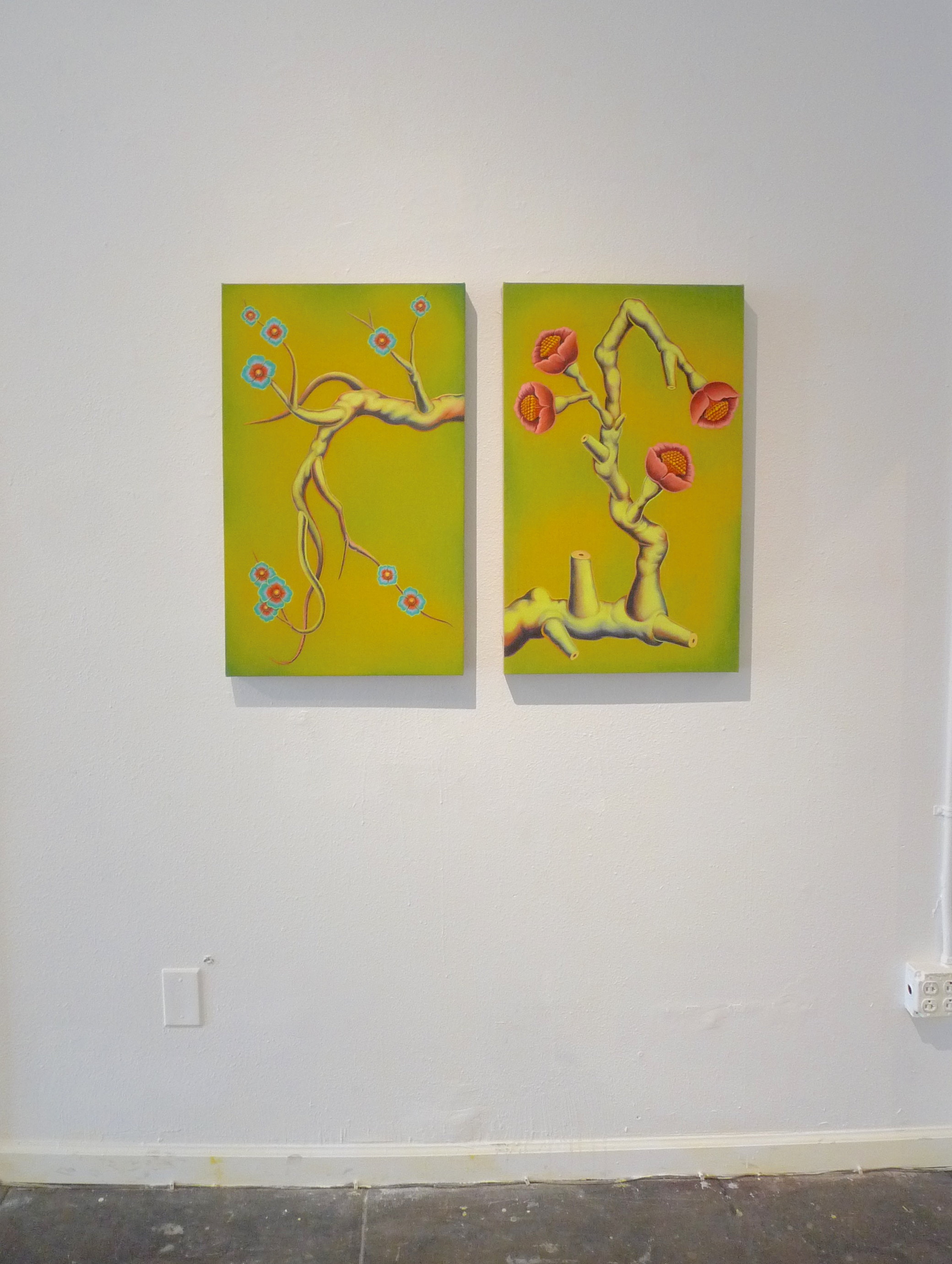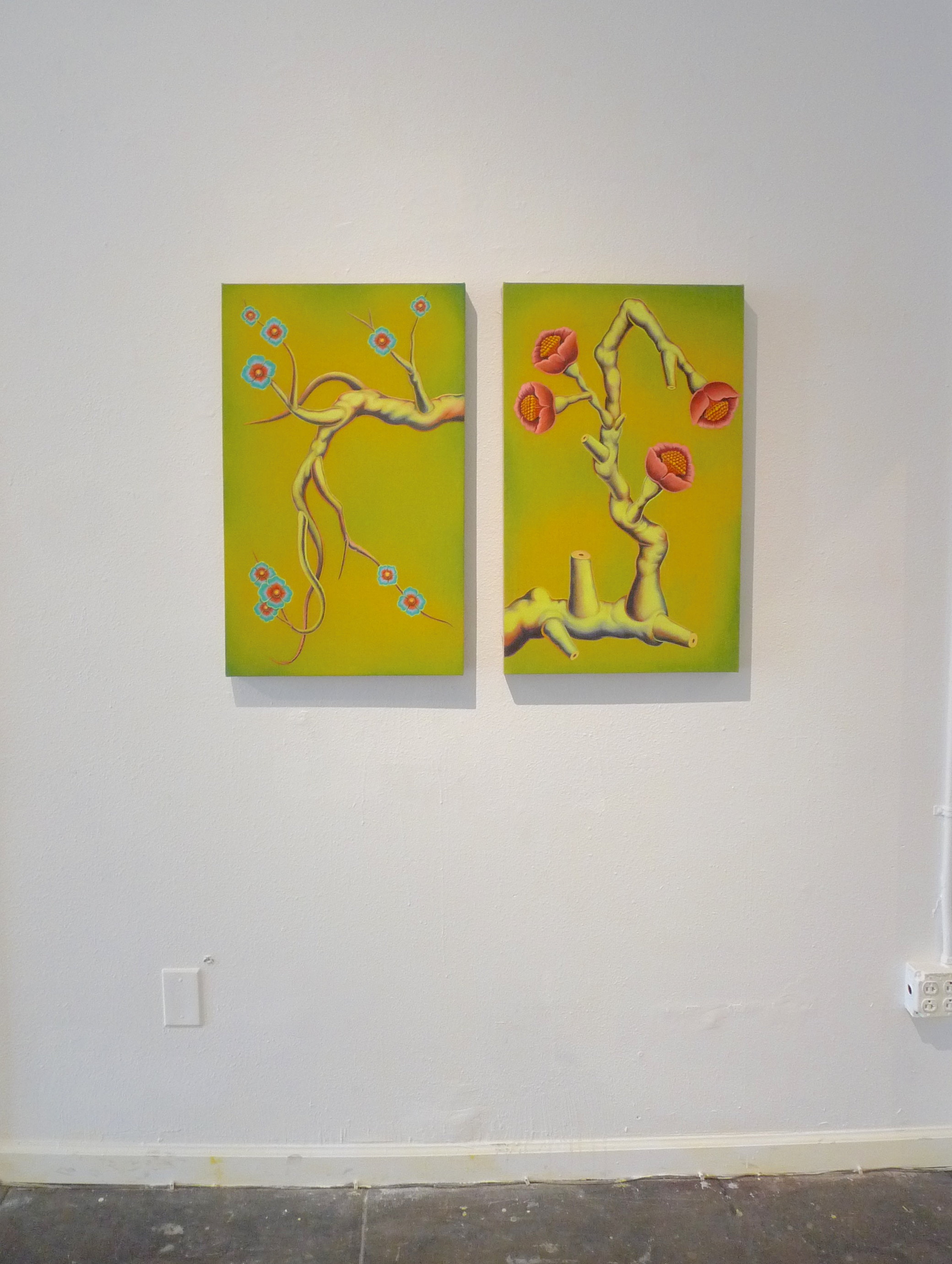 PEDRO PEDRO
WHY SHOULD WE STILL A COW?
SOLO EXHIBITION (MAIN GALLERY)
OPENING RECEPTION: MAR 16, 2018 // 7PM - 10PM
EXHIBITION DATES: MAR 16 - MAR 31, 2018
GALLERY HOURS: TUES - SAT / 1PM - 6PM
NEW IMAGE ART, 7920 SANTA MONICA BLVD LOS ANGELES CA 90046
New Image Art is pleased to present "Why Should We Steal A Cow?", a solo exhibition featuring Los Angeles based painter Pedro Pedro.
"Why Should We Steal A Cow?" is a conceptual exhibition that explores the narrative of two Western world lovers in their attempt to steal a cow for sustenance. Upon initial engagement with the cow, the two characters are prepared to slaughter the animal for food. As the lovers draw closer in on their subject, perhaps due to the sunlight reflecting off of her coarse hair or the image of her lounging gracefully amongst the grassy hillside, the couple arrives to the conclusion that the beast is in fact too beautiful for this world to eat for their own personal nourishment. The couple subsequently retreats to their abode where the audience is invited to gaze upon their ritualistic habits of domestic survival in which they choose to boil a boot as daily bread in replacement of the cow. Beyond the narrative that artist Pedro has actualized on linen- "Why Should We Steal A Cow?" explores the theme of tranquil domesticity gone slightly off kilter, while nodding at early 20th century modernist still life paintings.
Pedro Pedro, (b. 1986, Florida) lives and works in Los Angeles, California. While living in New York, upon the surgical removal of his left testicle, Pedro began to paint misshapen figures on his hospital bedsheets as a means to explore the horror and hilarity of his circumstance. Using a vibrantly heightened palette, the creatures of his artistic headspace are realized with textile paint on stretched linen. His work has been featured in: Juxtapoz, Hyperallergic, and The Huffington Post. Pedro has most recently shown with Zero Zero Los Angeles, Superchief Gallery, and extensively in Brooklyn and the greater New York area.