JAQUE FRAGUA
WOW POW
14 May 2016 to 04 June 2016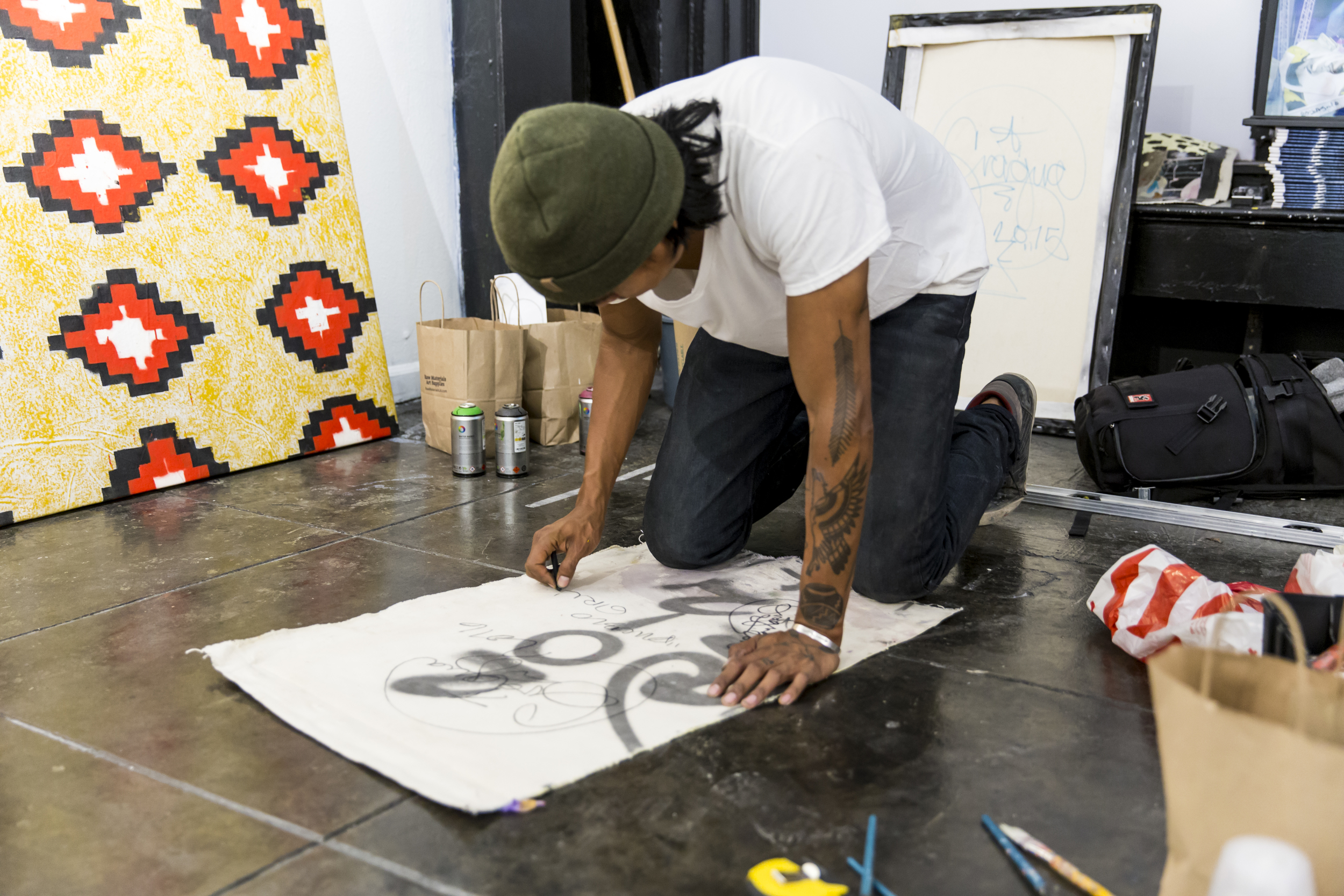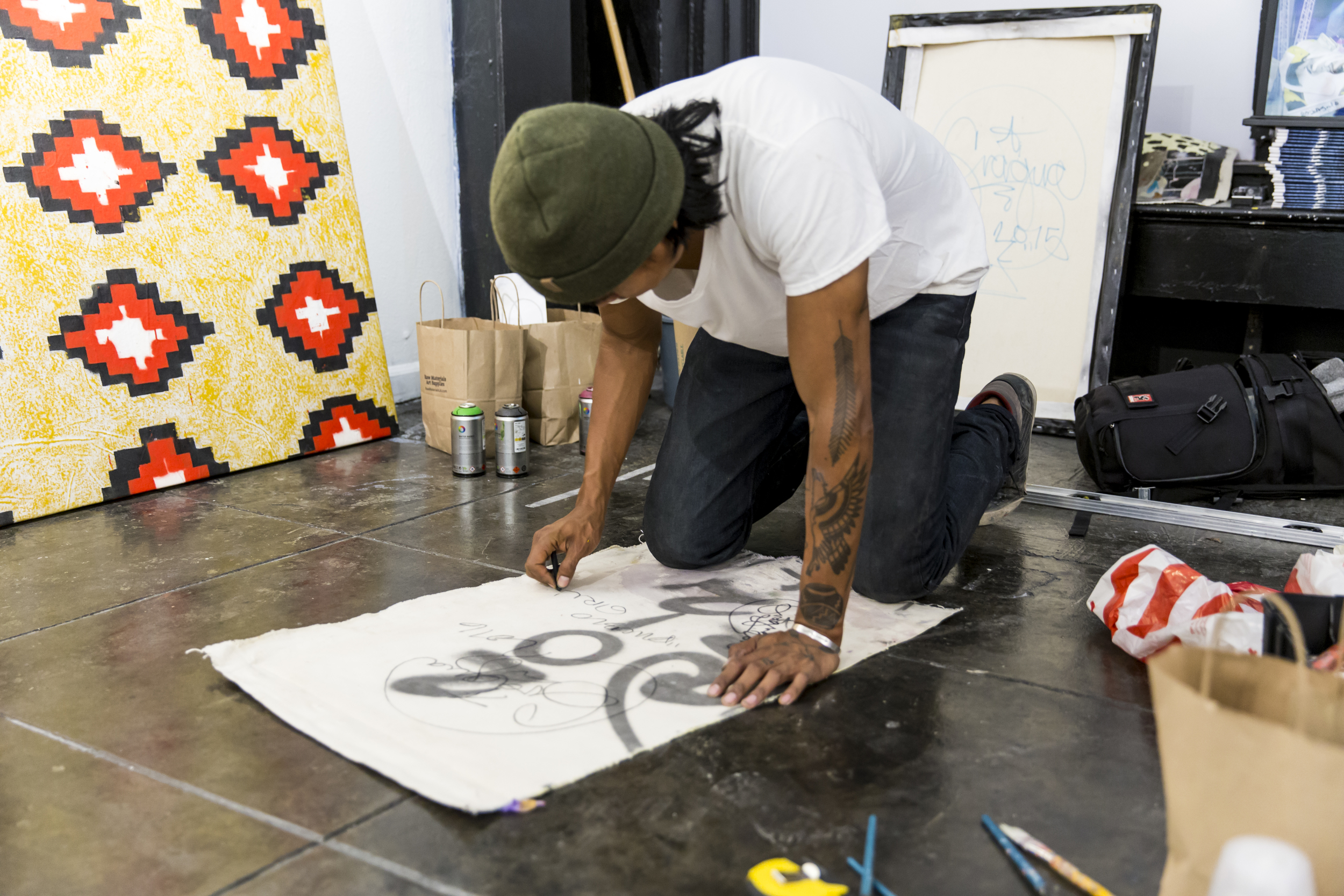 The Danish philosopher Soren Kierkegaard said "Once you label me you negate me." In the same spirit, Jaque Fragua works to destroy the perceptions of being a Pan-Native American. Through the dialogue and action of painting, the mission is to utilize experiences as tools to deconstruct the myths of art, tradition, Native Americans, and cultural appropriation, so as to re-calibrate the landscape of mainstream/popular discourse within American boundaries, reservations, and beyond. The title of the show is an example of how we can subvert a label to stimulate examination of our current status quo, collective inhibitions, and self.
A pow wow (also powwow or pow-wow) is a social gathering held by many differentNative American communities. The word derives from theNarragansett word powwaw, meaning "spiritual leader".Before the term "powwow" became popular, various words were used to describe this cultural phenomenon. Some of these included: Celebration, Doing, Fair, Feast, Festival Gathering, Happening, Indian Dance, Rodeo, Show and Union.
A wow pow is a phenomenon of creative exploits to break free of misinterpretation, boundaries, and systemic/creative subjugation.
BIOGRAPHY
Jaque Fragua (b. 1986, Santa Fe, NM) is an artist from Jemez Pueblo, New Mexico, whose work features visions drawn from traditional Native American ceramics, blankets, tattoo designs and more. Fragua authentically repurposes his culture's iconography, which conceptually subverts our overconsumption of misappropriated Native American design and identity.