Group Exhibition - In Your Face
GROUP EXHIBITION
IN YOUR FACE
07 Jun 2014 to 27 Jun 2014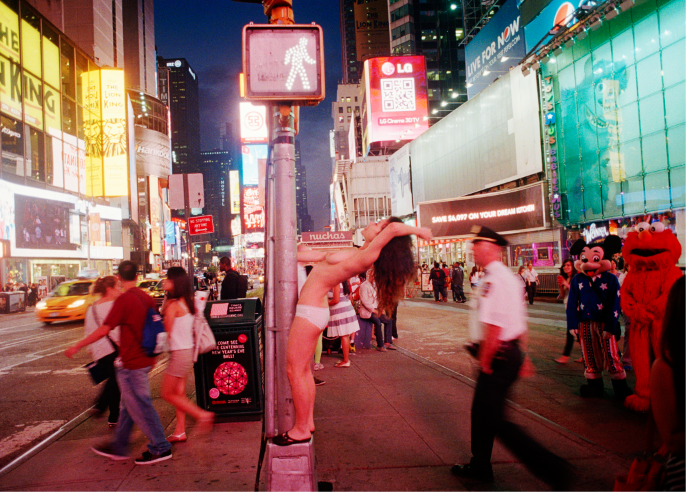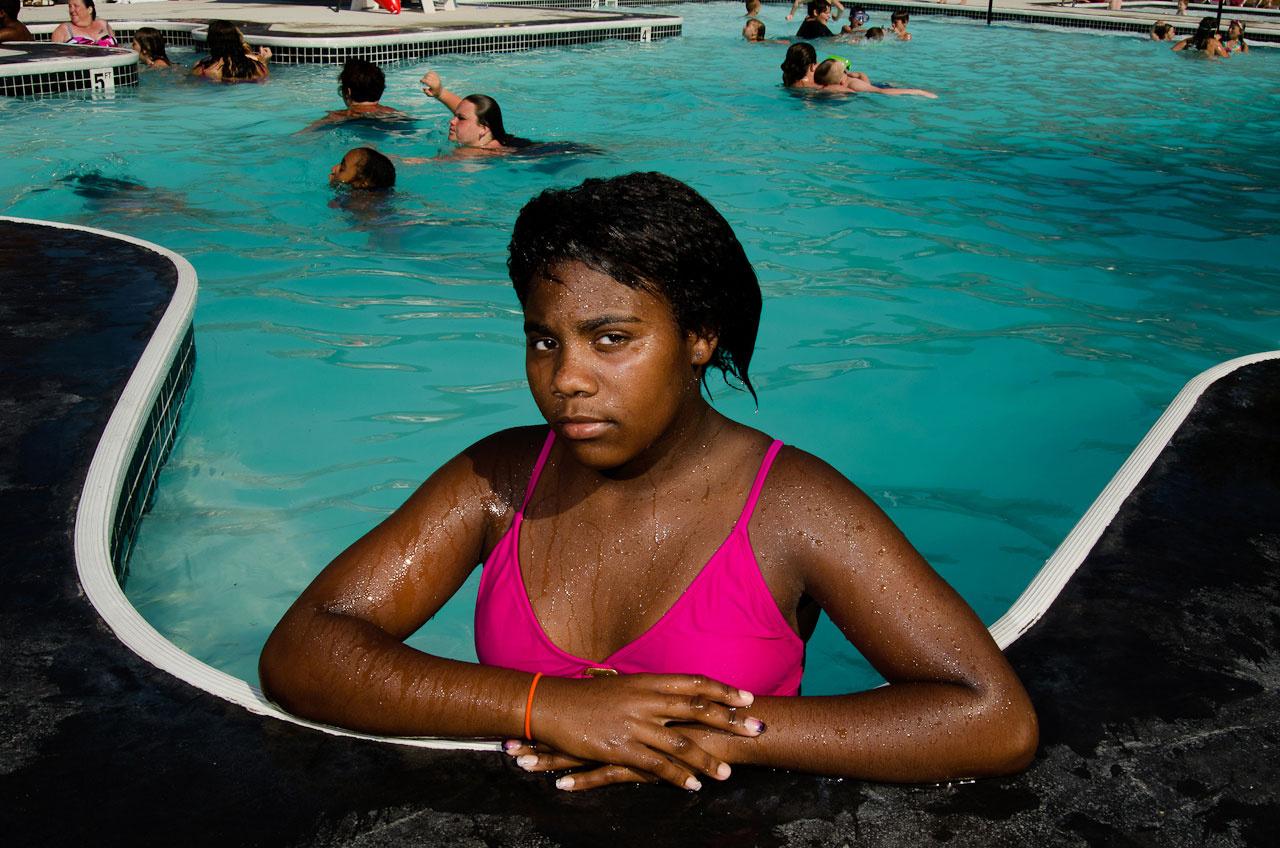 New Image Art is pleased to announce "In Your Face", a photography and video group exhibition exploring the portraiture based practices of Jaimie Warren, Shaun Black, Stacy Kranitz, Sagan Lockhart, and Sandy Kim. As individuals, this group of young contemporary photographers explores a range of human interaction and personal perspective affording their practices a complimentary distinction alongside one another.
Sagan Lockheart is a Los Angeles native whose images of the collective Odd Future have been published in many contemporary culture based media. His candid lifestyle images capture the antics of youth and local Hollywood culture. Sagan will be exhibiting new larger formatted portraits from these experiences.
Jaime Warren is from Kansas City/New York City, and comes to us via her recent show at The Hole Gallery, NYC. She will be exhibiting works from her "food'lebrities" series. Her videos and photography stem from her performances and are all a form of self-portraiture. As stated in a recent New York Times article by Roberta Smith "These pictures indicate a talent for color and tactility (to say the least) as well as for a rough-edged transformation that combines influential aspects of Cindy Sherman, Sandy Skoglund, and Alex Bag while channeling the spirits of Leigh Bowery, Divine and George Grosz. Perhaps most important is an ease with grossness that is still unusual for a female artist, especially one whose drive and inherent wholesomeness largely sidestep the abject in favor of camp."
Shaun Black, a recent graduate from University of California Irvine, will be exhibiting a video featuring himself performing while found, western film races in the background. Black will also be showing a series of photos of a figure demonstrating a peculiar way of putting on and removing a safety vest. Black's work investigates every day objects and instructive imagery that permeate American culture.
Stacy Kranitz, also a recent graduate from the University of California Irvine will be exhibiting her powerful portrait images from her series "As it was Give(n) to Me." The images trace her exploration of the local communities in central Appalachia. Kranitz travels throughout the United States where she often lives amongst her subjects affording her photography an honest perspective of her subject matter.
Sandy Kim currently resides in Brooklyn NY via California and finds her practice comfortably entrenched in the exploration of provocative lifestyle portrayals of friends and celebrities. Her photography has a unique, quirky and beautiful design sensibility while she shoots the real stuff going down as only she can. Her work has been featured in numerous contemporary culture publications. Recently Sandy had solo projects in Japan, San Francisco, and NYC. She also recently finished up 2 separate books as well as shooting music videos for DIIV and Smith Westerns.