Anthony Lister - And Then The Wind Changed
ANTHONY LISTER
AND THEN THE WIND CHANGED
11 Sep 2009 to 16 Oct 2009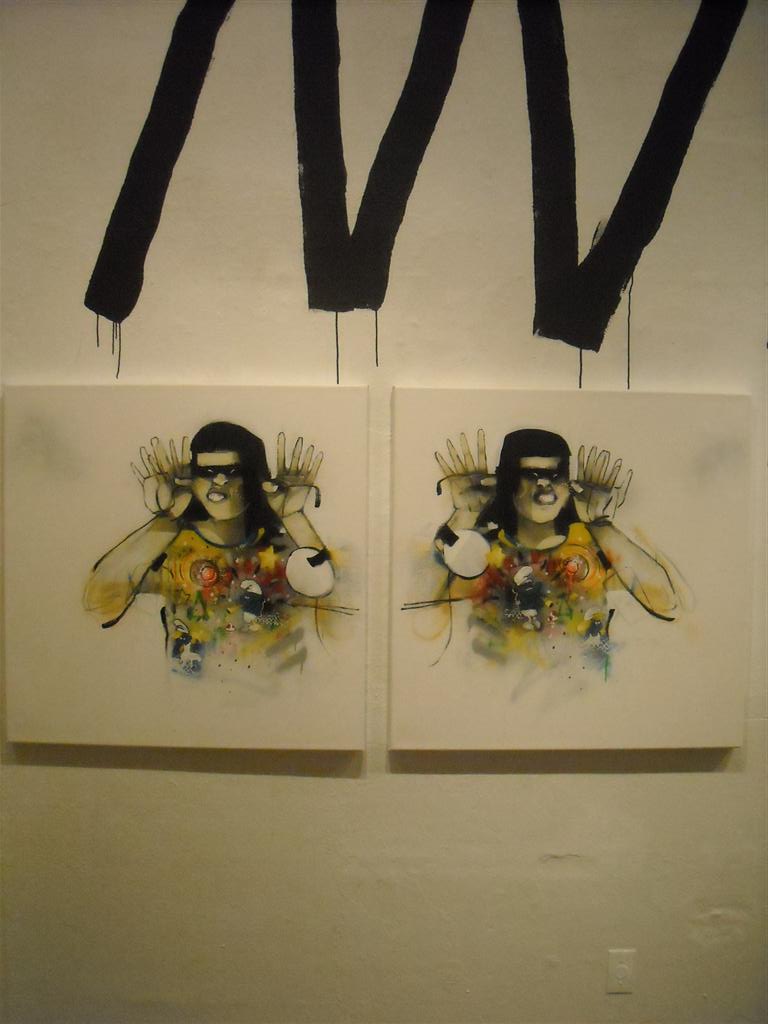 Anthony Lister's tireless approach to living is an unrelenting approach to art. What is evident in his work is the inability to remove a man's life from his creations. Studio, gallery and museum shows aside, his name and imagery is on street corners worldwide accessing a massive audience by way of stickers, aerosol paint and all manner of markers.
His paintings, drawings, sculptures and happenings pull from his experiences as a youth in northern Australia and participating in the repetition as a father of two. Superheroes, skateboarding, graffiti, Australian gangster celebrities, television, jail birds, tattoos, the internet, pop and advertising resurface in his art practice. Anthony's presentation of contemporary life shows the creases, the cracks and the putty. Recognizing the limitations of the human condition is as important as realizing ones goals. Losing is important for there lies options, the room for improvement, for sometimes 'It's even just too heavy for a superhero to lift. Resourceful with materials and the 'canvas' at hand, Anthony Lister has been called a 'street' artist, but he is more as an 'all-moment' artist. He is incessantly creating, and when he finds himself on the street he retains this mode of expression. His monographs disclose this when he presents as many lifestyle images as artworks. Images exist on web 2.0 interfaces such as flickr, blogs and youtube of the artist painting in his studio as a party riots around him – he is participating but persistently he is making marks and executing ideas that will remain past the hangover.
With invitational residencies in London and New York, a mentorship under Max Gimblett, a CV as long as your arm (including shows at Elms Lester London, New Image Art L.A., Metro 5 Gallery Melbourne and K Gallery Italy), numerous awards and monographs, Anthony Lister's renown among peers, curators and collectors is testament not just to his extreme productivity but the works exceptional potency.
Anthony Lister is living and he is translating real-life in real time. As the artist states "I am not trying to change the world… I am just reacting to a world that is trying to change me"