Andrea Nakhla - Little Joy
ANDREA NAKHLA
LITTLE JOY
13 Feb 2016 to 05 Mar 2016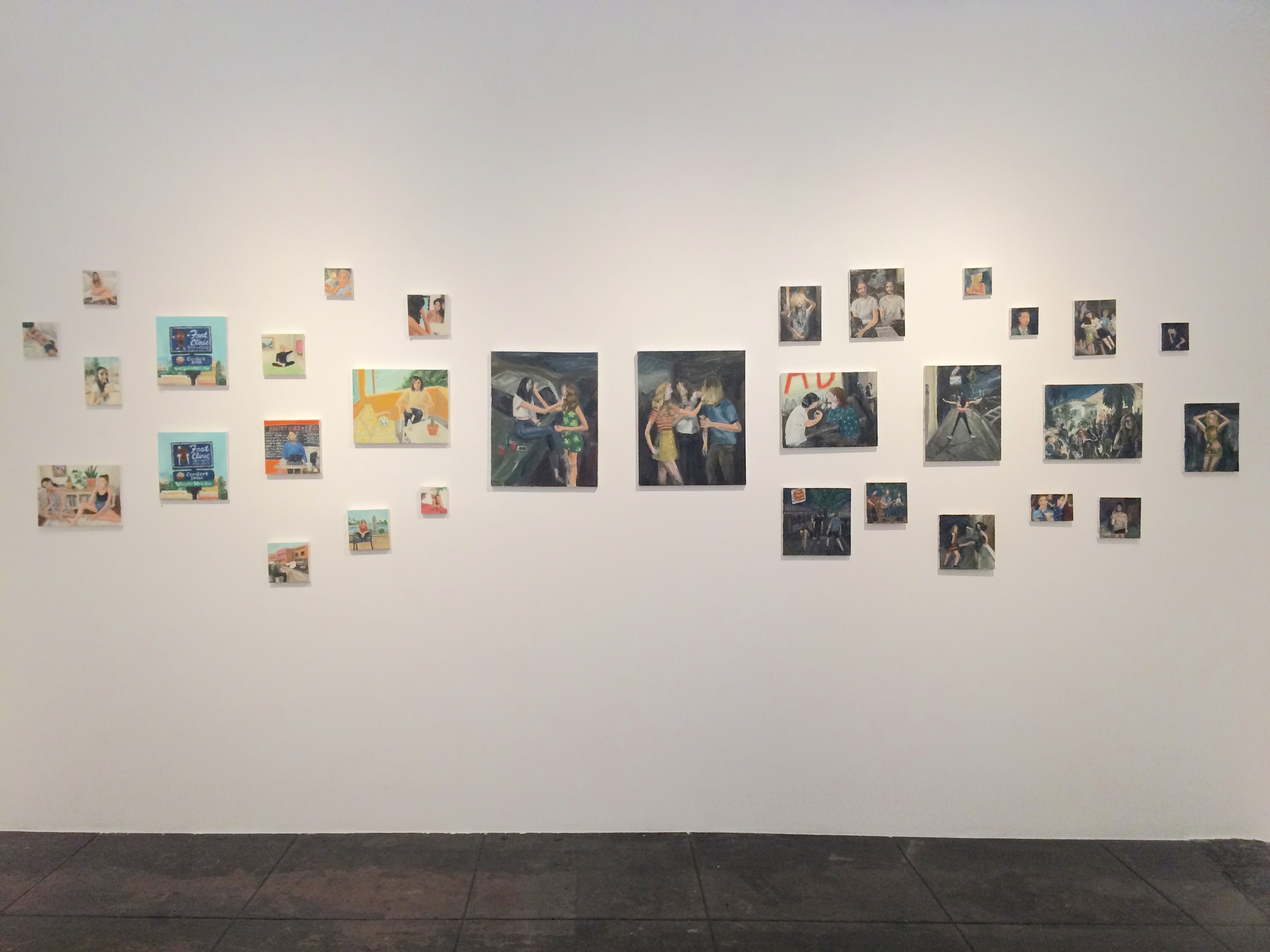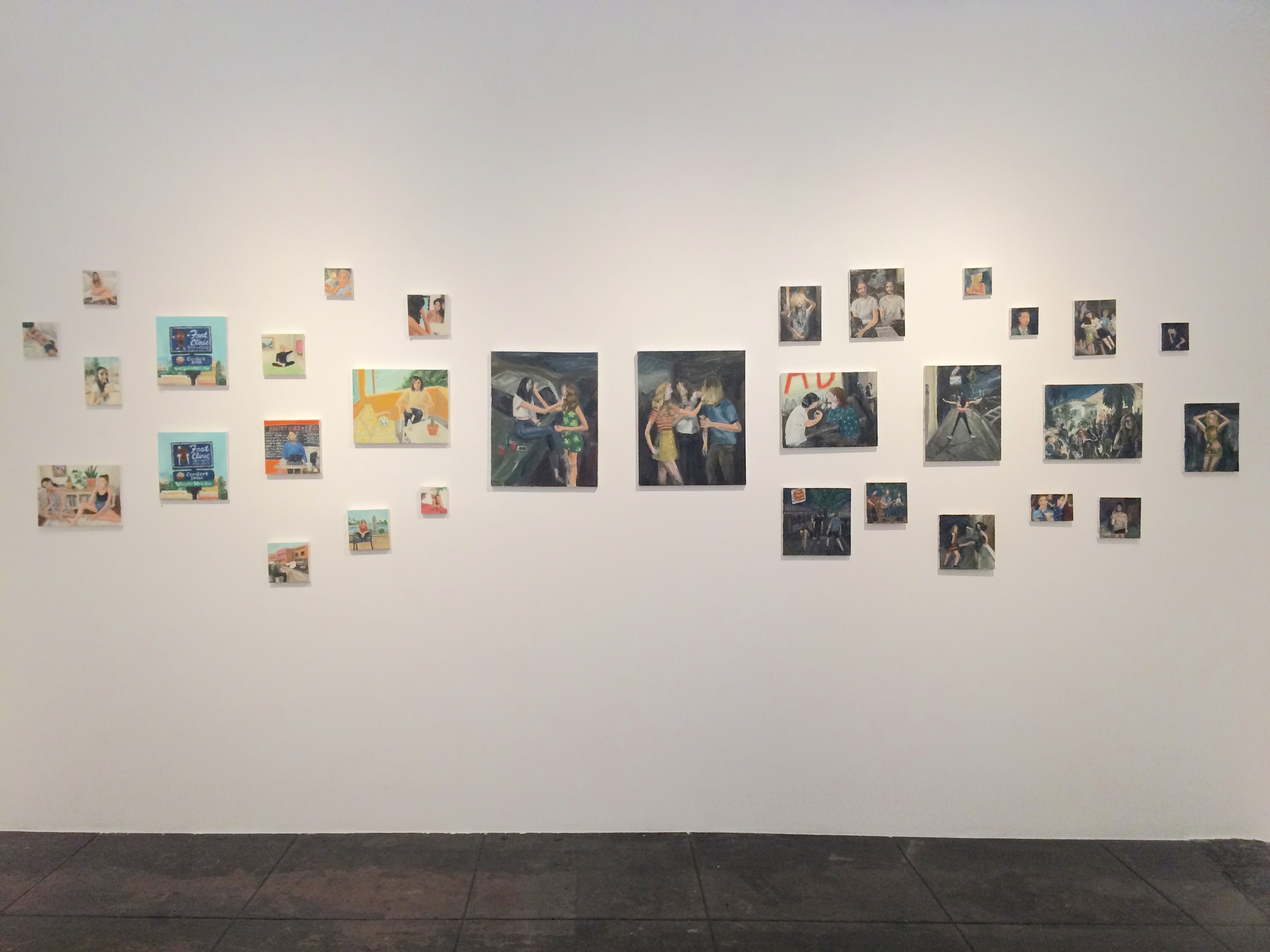 New Image Art presents "Little Joy" a solo exhibition featuring oil paintings by Andrea Nakhla. Nakhla's portraits reveal the many faces that make up the creative class of Eastside Los Angeles as she experiences it. Her subjects live within the confines of the loosly-drawn borders of a handful of neighborhoods that are severed from the ocean by a complex freeway system: Echo Park, Silver Lake, Highland Park and the like. As such, her work reflects its fragmented spirit from endearingly iconic urban backgrounds of bygone eras to the hopeful naivety of its artist who are often found clumsily assembling their adult lives inside tiny apartments.
Andrea's work recounts the ephemeral nature of early adulthood; a period punctured by nostalgia, crippling distraction, heavenly euphoria and in equal measure, a feeling of loss. Time plays a central role in her paintings as the act of painting itself serves as an homage to time and a sly attempt to capture it, hold onto it and keep it for a little longer. She, along with her subjects, feels time slipping away as if there was never enough to begin with. Always looming in the background. Whether in the sullen look of a young women frozen in her bedroom forever or a couple holding onto love in the united defiance of time.
This exhibition will display a series of oil based portrait paintings that beckon viewers to consider their own place in time and the small space that they themselves occupy as she invites them to commiserate, celebrate, and consider the fleeting reality of what it means to be in these parts of East Los Angeles during these times.